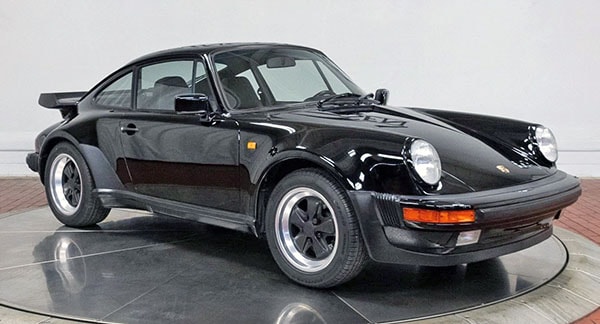 1984 was a great year. Apple released the first Macintosh computer, Los Angeles hosted the summer Olympics and Van Halen released a chart-topping album called, well, "1984."

1984 also witnessed the U.S. arrival of this gorgeous 911 Turbo coupe. Dressed in elegant black with black interior, the car arrives with just 9,328 original miles.

This '930' (an internal Porsche designation for 911 Turbos produced from 1975-1989) is an extremely well-preserved and well-documented car with extensive service records, original books, tool kit, COA and even the original bill of sale. (The original list price, in case you're wondering, was $54,500.)

The car is the definition of collector-grade and was previously sold from the famous Wayne Carini F40 motorsports collection. Having received a recent check-up by our factory-authorized Porsche service center, this Turbo is a no-excuse car ready for the road or the collection.
For additional photos and information,
click here
.
Cost of Living in 1984
Average Income per year: $21,600
Median Price of an Existing Home: $72,400
Movie Ticket: $2.50
1 gallon of gas: $1.10
Year-End Close Dow Jones Industrial Average: 1,211