You may know Isringhausen Imports is an authorized Porsche, BMW, Mercedes-Benz and Volvo retailer, but did you know we also sell factory-built and prepared 911 GT3 and Cayman GT4 Clubsport race cars? We always carry a great selection of vintage and pre-owned Porsche inventory. Plus, we accept Porsche race cars and virtually any street cars as trade-ins.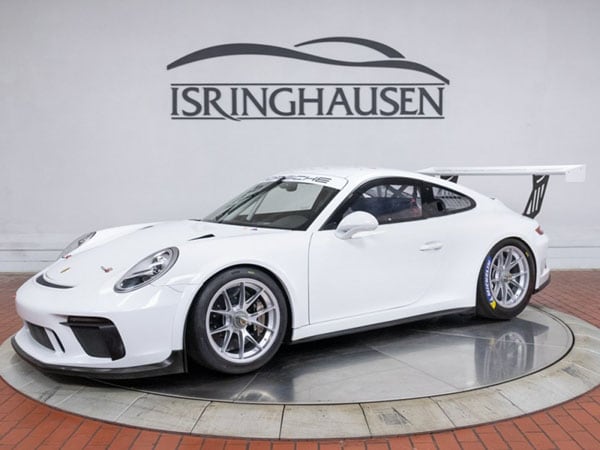 Here is just one example: a 2018 Porsche 911 GT3 Cup with 68 total hours on the engine. This car ran the UK Carrera Cup in 2018 and 2019 with team Motobase and driver number 55, Dan Vaughan. The car has been completely and professionally dismantled and cleaned, repainting any scuffs or marks. This car was imported and fully inspected upon arrival by Goldcrest Motorsports, a highly regarded service shop and race team specialist in Porsche motorsports. The vehicle comes with two sets of spare wheels.
If you've dreamed of getting involved with PCA Club Racing, Isringhausen Porsche can help make this dream become a reality. For more information, please call or text Geoff Isringhausen at 217-725-8000 or email ad geoff@isringhausen.com.