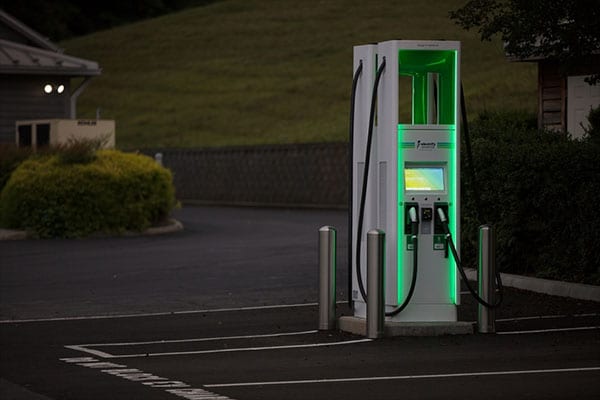 Porsche Cars North America, Inc. (PCNA) has announced an agreement with Electrify America to provide the first all-electric Porsche, the Taycan, with three years of charging at Electrify America public stations across the country. This charging benefit will be included in the price of the Taycan. In addition, Porsche U.S. dealers will install their own fast-charge kiosks. Porsche will also offer home charging technology. Taken together, these three components will make up a comprehensive power network for the Taycan when it launches late this year.
Taycan buyers will receive three years of unlimited 30-minute charging at Electrify America locations, comprised of more than 300 highway stations in 42 states as well as more than 180 sites in 17 metro areas. Each location will have an average of five charging dispensers, with some having as many as 10.
To further expand power options, all 191 U.S. Porsche dealerships will install DC fast charging. More than 120 of these dealerships will feature Porsche Turbo Charging, which is the automaker's own DC system that delivers up to 320 kW and also uses the CCS plug. The remaining dealerships will install 50 kW fast chargers.
Together, the total investment by Porsche dealers in charging infrastructure will be about $70 million.