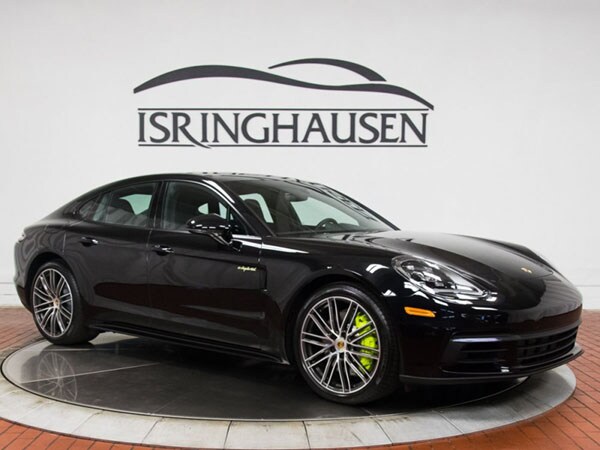 At Porsche, the term "hybrid" is synonymous with not only sustainable mobility, but performance too. This philosophy is now also defining the Panamera 4 E-Hybrid.
The new Panamera 4 E-Hybrid features a hybrid strategy never before seen in this segment – a strategy based on the 918 Spyder. The 887 hp 918 Spyder is the fastest series-produced vehicle ever to circumnavigate the famous Nürburgring Nordschleife test track. Its record lap time of 6:57 minutes can in part be attributed to the additional power provided by two electric motors.
As with the 918 Spyder, the power of the Panamera electric motor – 136 hp and 295 ft. lbs. of torque – is made available as soon as the driver touches the accelerator pedal. On the predecessor model, the pedal needed to be pressed at least 80 per cent of the way down to unleash the additional power of the electric drive. Now, the electric motor and gasonline engine interact in perfect harmony from the very outset. Like with the 918 Spyder, the electric motor is available to deliver additional power at all times. This, together with the performance characteristics of the new 2.9-litre V6 biturbo engine (330 hp/332 ft. lbs.), generates an impressive boost scenario based on electric motor and turbochargers.
In the Panamera 4 E-Hybrid, the electrical energy is also used to increase the car's top speed. At Porsche, this new type of "E-Performance" – more power, more driving fun, lower fuel consumption – is seen as the performance kit of the future.
Test drive a Porsche Panamera 4 E-Hybrid today at Isringhausen Porsche in Downtown Springfield, Illinois.