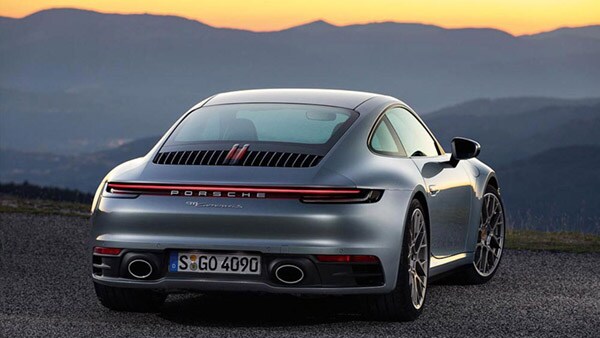 The Porsche 911 is now entering the eighth generation. The new 911 celebrated its world premiere on the eve of the L.A. Auto Show. It continues to set the standard when it comes to exclusive sportiness.
With a much more muscular look, and an interior featuring a 10.9-inch touchscreen monitor, the new 911 is timeless – and modern. Intelligent control and chassis elements as well as innovative assistance systems combine the masterfully uncompromising dynamism that the classic rear-engine sportscar is famed for, with the demands of the digital world.
The next generation of flat-six turbocharged engines has been further developed and is more powerful than ever before. The drive efficiency has been increased by way of an improved injection process and a new layout for the turbochargers and charge air cooling system. The power is delivered by a newly developed eight-speed dual-clutch transmission.
Additional highlights include the new assistance systems, including Porsche Wet mode to make driving on wet roads even safer, and Night Vision Assist with thermal imaging camera, as well as comprehensive connectivity – which now also uses swarm intelligence.
The exterior design is completely new and emphasizes the leap in performance for the 911 type 992. Significantly wider wheel housings arch over the 20-inch front wheels and 21-inch rear wheels. The rear end is now the same width across all models, highlighting the slimline center section.
At the front, the body is 45 mm wider. Flush integration of the electrical pop-out handles in the doors emphasizes the tapered and smooth side contour. Between the new LED headlights, a hood with a pronounced recess evokes the design of the first 911 generations.
The rear is dominated on all models by the significantly wider, variable-position rear spoiler and the seamless, elegant light bar. Apart from the front and rear sections, the entire outer skin is now made from aluminum.
Follow Isringhausen Imports for more information on the eighth-generation 911 as it becomes available.