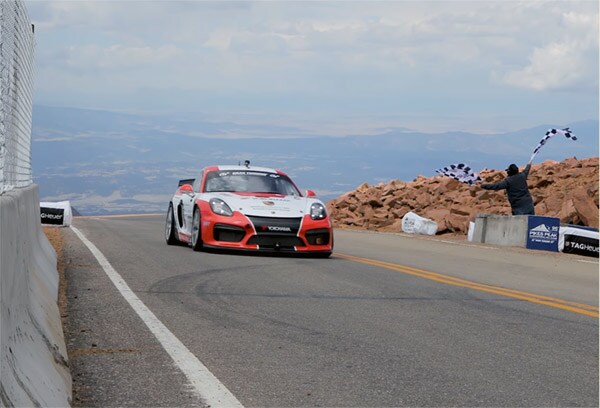 Got about nine minutes to spare? If so, you've got enough time to watch the latest episode of Porsche's 9:11 Video Magazine. The eighth installment of the series is about a sometimes overlooked component of any Porsche driving experience: the road. Story segments include:
Photographer Stefan Bogner summits Austria's highest peak to capture breathtaking images of 17 unique Porsche vehicles.
A Porsche Panamera Turbo S E-Hybrid carves up Porsche's on-road test circuit in Leipzig, which can be reconfigured 20 different ways.
Porsche enters the field at the Pikes Peak International Hill Climb with a class of its own: Porsche Cayman GT 4 Clubsports.
With its bathtub-like body, the 1955 Type 597 Jagdwagen could travel where no Porsche before or since go: on the open water.
Click here
to watch the episode.