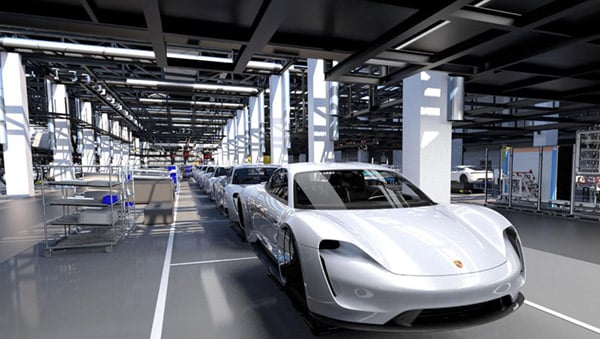 With the success of Tesla, virtually every automaker plans to release an electric vehicle (EV) of its own. According to popular automotive blog Jalopnik, however, the forthcoming Porsche Taycan will be "the one to beat."
For starters, Jalopnik notes, Porsche Taycan is unlikely to be plagued by the production issues that have dogged rival Tesla, thanks to a major capital investment by Porsche:
"The Taycan represents a €6 billion investment for the German automaker. It's helped create 1,200 new jobs, in part because Porsche announced that it's creating a 'factory within a factory' at its Zuffenhausen plant, where Taycan production and assembly will take place."
Second, Porsche parent company VW has new high-speed charging stations as part of its plan:
"In the USA, the VW Group initiative Electrify America will see the installation of charging infrastructure (capacity of up to 350kW) at 300 motorway stations from 2019. Porsche is also planning to install more than 2000 AC charging points at destinations such as hotels in up to 20 markets in the run-up to the Taycan's launch."
Porsche also says that the Taycan will have some of the most advanced battery technology to date. Its 800 V architecture will help the car charge to a range of 100 km (62 miles) in four minutes.