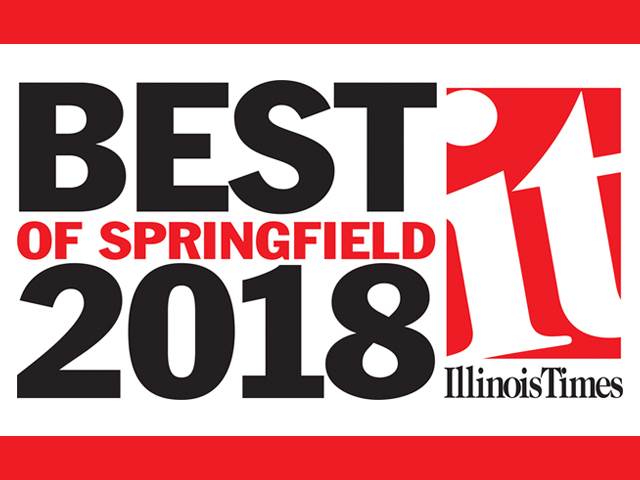 Isringhausen Imports has been voted "Best New Car Dealership" by the readers of Illinois Times in the publication's Best of Springfield 2018 edition, available now on newsstands. IT's annual "Best of Springfield" edition is highly anticipated because it receives thousands of votes from Springfield-area residents, allowing them to name their favorite stores, restaurants, service providers, hangouts and more.
Here's what IT had to say about us:
"The best part of Isringhausen, so far as we're concerned, is that they're downtown, which can use all the business it can get. The second thing we like most is that they've been around forever. You don't stay in business for 37 years by ripping people off and making excuses. The third thing we like most is that the company has invested in the community, with Geoff Isringhausen, company owner, helping start up the Land of Lincoln Economic Development Corporation in hopes of bringing new jobs. The fourth thing we like most is the passion of the company, which participates in Porsche racing events across the nation. The fifth thing, which really is the most important thing, is that Isringhausen sells really, really cool cars. It has the local market cornered on brand-new Porsche 911 Carreras, and if you can't quite make room for a six-figure ride in the family budget, there are more affordable options, starting around $40,000 for a Volvo. All of the above helps explain why Isringhausen has a national reputation, and why readers rave."
Isringhausen Imports would like to thank Illinois Times and everyone who voted for us! We sincerely appreciate it!